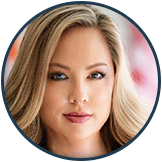 Michelle P. Ludwig
Orange County Attorney
Curriculum Vitae
Law School: University of La Verne, College of Law; 2002; Juris Doctor
Admitted to the California Bar: December 2002; California Bar No. 221486
Years of Practice 2002-Present
Accomplishments
Featured, Orange County Attorney Journal, Law Firm of the Month
Supervising Staff Editor/Staff Editor, University of La Verne, Law Review 2001-2002
Senior Staff Writer, University of La Verne, Law Review, 2000-2001
Author, Journal of Juvenile Law, 2002 "When Older Children Disapear."
Michelle Ludwig has worked in the legal field since the age of 21, first working as a legal secretary, then as an attorney. Michelle has worked side-by-side with her husband Eric for over 20 years. Ludwig Law Center dedicates its efforts primarily to Family Law, but also handles business litigation, and most civil and criminal matters, including juvenile matters.
Michelle has been married since 1987 to her husband and law partner, Eric. Together they have four children. They enjoy boating, water skiing, vacationing and riding in the desert.
Michelle's first Law Review article was published in the Journal of Juvenile Law in 2002 – an article that was inspired by the death of her sister, Kerry Patterson, who was kidnapped and murdered in Fullerton, California in 1980.