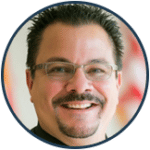 Eric S. Ludwig
Orange County Attorney
Curriculum Vitae
Law School: Western State College of Law; 1997; Juris Doctor
Admitted to the California Bar: May 1999; California Bar No. 201366
Years of Practice 1999-Present
Accomplishments
Featured, Orange County Attorney Journal, Law Firm of the Month
Eric Ludwig has been working in the legal field since the mid 90s. Eric is an aggressive, well known and respected family law attorney who practices law in the Orange, Riverside, Los Angeles, and San Bernardino Counties. Eric has conducted hundreds of family law trials, including domestic violence, juvenile, CPS defense and contempt.
Eric has been married to his wife and law partner Michelle since 1987 and together they have four children. Eric's hobbies include boating, water and snow skiing, riding in the desert, and watching all sports.